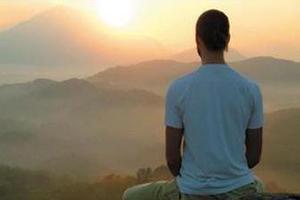 DATE:
Friday 2 October 2015 (20:00 -21:30)
Saturday 3 October 2015 (10:00 -18:00)
Sunday 4 October 2015 (10:00 -18:00)

LOCATION:
Brussels Shambhala Group
TEACHER_MALE :
Acharya Mathias Pongracz
COORDINATOR_MALE :
Thomas Demyttenaere
CONTACT : Thomas Demyttenaere
Students under 26 and low income

:
€
50
This intensive introductory weekend meditation program explores and deepens the basic technique of mindfulness meditation. Teaching in French, with translation towards English and Dutch
By settling our minds we begin to see the magic of the world beyond our habitual filters, we experience the power and fulfillment of resting in the present, and we begin to glimpse that goodness—rather than confusion—is the unconditional ground of our existence. Opening to ourselves with gentleness and appreciation, we begin to see our potential as genuine and compassionate human beings..
In addition to meditation practice, the weekend includes talks by one or more of our senior instructors, one-on-one and group meditation instruction and discussions, and opportunities to socialize and make new friends with fellow participants.
About the teacher : In 2005, Mathias Pongracz was appointed Acharya, or senior teacher, by Sakyong Mipham Rinpoche. 2006 - 2011 he was the Acharya-in-residence at Dechen Chöling.He has studied and practiced under Chögyam Trungpa Rinpoche and Sakyong Mipham Rinpoche for more than 25 years. He also studied closely with Kobun Chino Roshi from 1992 until his death in 2002. Mathias is also a qualified and experienced teacher for "Mindfulness based stress reduction" (MBSR). Today Mathias Pongracz lives in Vienna and teaches around Europe courses about meditation, MBSR and Shambhala Buddhism. He was a television reporter for the Austrian Broadcasting Corporation. He is also the former director of Shambhala Training in the Shambhala centre of Vienna.
Talks will be in French with translation towards English and Dutch.